In addition to the yoga classes twice daily, and silent meditation and chanting in the morning and evening, the Yoga Camp offers many special programs, courses and other events.
January |   February |   March |   April |   May |   June |   July |   August |   September |   October |   November |   December
2014
July
Meditation Weekend with Surya July 25th-27th
Surya is a student of Swami Vishnudevananda, having spent much time with him personally. She is an educator and a certified yoga teachers with more than 25 years of experience. The workshops with Surya will look at the philosophy and psychology of meditation, and learning concentration and meditation techniques in order to attain a peaceful state of mind. She will guide you through various sitting postures for the purpose of meditation, breathing exercises, concentration, visualisation and discuss the main obstacles encountered in the practice of meditation.
Understanding Your Dharma with Dhira Chaitanya July 28th-August 1st
Explore how your choices of action in life affect everything from karma to the power of forgiveness to parenting and teaching values to our children. Sri Dhira Chaitanya has been a student of Pujya Swami Dayananda Saraswati since his childhood and the co-author of the 10-year Vedic Heritage Teaching Program for children which is currently being used in schools in India and in communities all over the world.
Returning to the Source- TTC Refresher Course July 28th- August 3rd
Reignite the flames of the foundational Sivananda Yoga teachings while connecting with fellow teachers from around the world! Being a yoga teacher is a lifelong learning experience and often requires fresh perspectives on the traditional methods in our changing world. Come renew your commitment to yourself and your students to stay inspired and continue to effectively share the yogic principles while living them. Besides the regular daily schedule, participation in morning guided pranayama practice; hands-on asanas and corrections workshops and Gita chanting are all a mandatory part of the course. Led by senior disciples of Swami Vishnudevananda. Advanced registration required – half price accommodations for all teachers. Certificate of Attendance on completion.
Family week with Arjuna July 28th- August 3rd
Fun and Yoga for the whole family. We offer a schedule of daily family activities including games, theatre, music, arts and crafts and outdoor activities (biking, canoeing, nature walks and more), as well as kids' yoga classes and meditation (Parental supervision of children is required).
Swami Bodhayan Maharaj discourse on Srimad Bhagavatam July 29th
Srila Bhakti Bibudha Bodhayan Mahara is the current president and acarya of the Gopinath Gaudiya Math, where he succeeded his own spiritual master, Swami B.P. Puri. Srila Bodhayan has been traveling around the world on his mission of teaching the message of Sri Caitanya Mahaprabhu. His discourse will be on the Srimad Bhagavatam, which is considered to be the purest and greatest of all the Puranas (ancient Hindu texts) since it invokes devotion towards Lord Vishnu and his various incarnations, primarily focusing on Krishna since he was the complete incarnation of Lord Vishnu. The Bhagavata Purana truly reveals the means for becoming free from all material work, together with the processes of pure transcendental knowledge, renunciation and devotion.
Anuradha Dasi- Odissi Dance-Das Avatar July 29th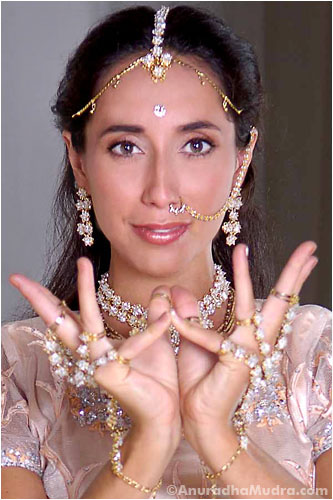 Anuradha has studied and performed dances from various cultures such as Indian, Thai, Native American etc. She has been teaching the movements, postures and chants of various cultures for over 8 years, to students of all ages. For over 10 years now she have been dancing during Patrick Bernard concert and sharing Mudras and healing gestures during our workshops, often offering concerts and workshops in Canada, United States, Europe, South America and Asia. She will be performing the Das Avatar dance, which depicts the 10 incarnations (avatars) of the Hindu god Vishnu performed to classical Indian music.
For more information visit www.anuradhamudra.com
Lecture on Vaastu Shastra with Olga Mandodari Sokolova- July 31st 8pm
Discover the ancient science of Vaastu Shastra or Healing Architecture, a 10.000 year old Indian practice of designing and constructing buildings to influence peace and prosperity. In this form of design, ancient principles and guidelines are applied to residential homes, public spaces and places of worship.
August
Concert with Folk Singer and Gospel Songwriter Ken Whiteley August 2nd
Ken Whiteley is a Canadian roots music legend. His musical journey has taken him from jug band, folk and swing to blues, gospel and children's music. Kens' rhythm is sure to get your hands clapping and puts a smile on your face. His tunes are enjoyed by the whole family.
Creating Your Own Personal Meditation Rug with Olga Mandodari Sokolova- August 2nd-3rd
This four hour educational hands-on workshop teaches how to create your personal Meditation Rug energetically balanced with you and with the Space around you.
Register-August 2
Register-August 3
More details



Advanced Sivananda Yoga Teachers' Training Course August 3rd-31st
Built on the foundation of the Sivananda Yoga Teachers' Training Course, the Advanced Teachers' Training Course offers inspiration and guidance to students interested in deepening their own personal practice as well as giving advanced techniques to those who want to teach at a higher level.
More details and how to register



Healing the Emotional Body with Surya August 8th-10th
Surya is a student of Swami Vishnudevananda, having spent much time with him personally. She is an educator and a certified yoga teachers with more than 25 years of experience. Through the workshops, Surya will explore emotions and their nature, explaining how they create our reality. Learn to identify the habitual emotional patterns and how to apply practical tools, which will result in a more healthy and balanced body and mind.
Classical Indian music concert with Hasu Patel – August 9th
Hasu Patel, disciple of Sitar legend Ustad Vilayat Khan Saheb, is one of the few world class female artists performing today classical music on Sitar, the most popular string instrument of India. As a performer, composer, and educator, she has dedicated her life to preserving and propagating the traditional music of ancient India in its pristine purity. For more information about Hasu Patel visit her website www.hasupatel.com.
Guest residents: events included. Non-residents: $15.



BharataNatyam dance concert with Suba Parmar- August 15th
Suba Parmar originally from Chennai, India is a New Jersey based choreographer and dancer.  Suba has studied the vintage Pandanallur / Tanjore style of BharataNatyam (Classical dance of South India) known for its repertory grace and tradition at its finest.
Ayurvedic Nutrition and Cooking Certification Course with Dr Sonal Bhatt- August 16th-23rd
This seven-day intensive course is designed to give the student a sound understanding of the Ayurvedic nutrition and food combinations that empower health and digestion. Students will learn how to plan well balanced, nutritious vegetarian meals made from grains, beans, vegetables, fruits, seeds, dairy products, fat, spices and herbs, based on Ayurvedic principles.
Bansuri and Tabla concert with GS Sachdev and Swapan Chaudhuri- August 16th
Sachdev is acknowledged as a world master of the Bansuri (Indian bamboo flute), and has created a rare form of instant communication with audiences through his music. Pandit Swapan Chaudhuri is considered to be one of the great masters of tabla in the world.
Creating Sand Mandalas with Lama Tenzin August 18th
A mandala is a cosmic diagram that represents the dwelling place or celestial mansion of a deity. Both the deity, who reside in the mandala and the mandala itself are recognized as pure expressions of Buddha's fully enlightened mind. The teacher, The Venerable Lama Tenzin Yignyen is an ordained Tibetan Buddhist monk. He holds a degree of "Master of Sutra and Tantra" studies from the Namgyal Monastery of His Holiness the Dalai Lama in Dharamsala, India.
Ayurvedic Yoga Therapy Certification Course with Dr Marc Halpern  - August 24th-September 4th
Ayurvedic Yoga Therapy is designed for yoga teachers and practitioners and those with a background in the healing arts. Participants who teach yoga will learn how to adapt yoga classes toward the specific needs of each individual. The course provides deeper instruction in the use of asana, pranayama, chanting and meditation for healing based upon ayurvedic principles. Course graduates will receive a certificate from the California College of Ayurveda.
Art of Positive Thinking with Mahadev Chaitanya- August 26th-27th
Every thought that you have is infinitely sent out into the universe and actually begins to manifest. The yogis have known this for many, many years and during these workshops we will be investigating the power of thoughts and how to cultivate a positive, optimistic outlook on life, in addition to the daily practice of asanas, pranayama, and meditation for relaxation of body and mind
Asana Variations Course with Tejas August 29th- September 2nd
Explore the practice and theory of variations derived from the basic Sivananda sequence. Suitable for students and teachers alike for a look at anatomy that relates to asana variations and how to incorporate them into your own personal practice. Fee: $200 + 4 nights accommodation
September
Raw Food Workshop with Miki & Lisa September 1st-7th
Come learn about and experience preparing and eating delicious raw foods and their many health benefits. Fee: $250+ accommodation
H.H. Swami Sivananda Maharaj's birthday – September 8th
Master Sivananda birthday celebration will be held at the Master statues at the Sivananda Yoga Camp at 14:00.
Open House – September 13th
The Sivananda Ashram Yoga Camp invites you to attend our free Open House, Saturday September 13th. We supply mats and cushions. We also offer a beginners course, every Tuesday and Thursday, from september 16th-October 2nd.
Beginners course September 16th – October 2nd
Beginners course in french, twice a week on tuesday and thursday, from 6:00pm-7.30pm. There will be six classes in total for 72$.
Meditation Intensive with Swami Shivabhaktananda September 17th-21st
Deepen your practice using different techniques and aids for concentration and introspection through a detailed look on how the first limbs of Raja Yoga create the foundation for meditation.
Navaratri September 25th – October 3rd
Navaratri, or the nine nights of the Divine Mother, will be held at the Subramanya Ayyappa Temple, where pujas and devotional chants will be done in praise of the Devi.
Sweat Lodge weekend – September 26th-28th
Sweat lodge, often referred to as a ceremonial sauna, is a practice of purification through prayer and songs. Come and experience an old tradition that our native ancestors would practice.